Blue zone
Why have you changed from red-orange-yellow to blue? 
We wanted to make our tsunami evacuation maps as easy to understand as possible.
The red-orange-yellow zones reflected different tsunami scenarios, but if there is a potential tsunami, we tell people in all evacuations zones to move inland or to higher ground .
That's why we have changed from three evacuation zones to just one. The single evacuation zone is coloured blue to symbolise where water could reach in a tsunami.
Is Bay of Plenty the only region to have blue tsunami evacuation zones?
No, our neighbours in Waikato have a single blue tsunami evacuation zone too. In Wellington, there are blue lines on the road which show how far tsunami evacuation zones reach.  
Where can I find the updated maps?
The updated maps will be on new sign boards replacing old tsunami boards around the region (don't worry if a board near you hasn't been replaced yet- it soon will be). Digital maps are online at Tsunami Maps and on all Bay of Plenty council websites.
You can see printed maps at Tauranga, Western Bay of Plenty and Whakatāne District Council service centres.
We have a new QR code you can scan to see if you are in a tsunami evacuation zone.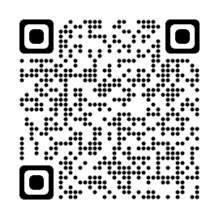 Will the blue Bay of Plenty evacuation maps be part of the National tsunami evacuation map?
Yes. The national tsunami evacuation map shows all parts or the country and lets you check whether a particular location is in a tsunami evacuation zone. Our updated maps will be available on the national website.
Tsunami evacuation zone boundary changes
How many parts of the Bay of Plenty coast have had the boundaries of evacuation zones change?
For many people, there will be little or no change to their tsunami evacuation zone, but for some areas evacuation zone boundaries have changed, so it is important for people to check.
Areas where there have been changes include Ōpōtiki, parts of Whakatāne and Pāpāmoa East.
Why have you changed some zone boundaries and not others?
One of the reasons we updated our maps was to make sure our tsunami evacuation maps are regionally consistent. Each council had its own maps, and in a few cases the evacuation zone data for different councils didn't match up exactly.  For a lot of our region's coastline, we didn't need to make any changes from the zone boundaries on existing maps, but there were several areas where boundaries have changed.
Will the zone boundaries change again?
There could be future changes as the science of tsunami modelling improves. In fact, we have begun the process of getting brand new regional modelling for Bay of Plenty, and we expect to have that data within the next two years. That modelling may show that we need to change some of our evacuation zones- either increase or decrease their boundaries - so the current zones may change.
Other tsunami map changes
Why do the updated signs look different?
Aside from the main change to a single blue evacuation zone, the previous maps and signs were made by individual councils. The updated ones have been designed to look the same across the whole Bay of Plenty region (with all the councils working together). This means people can go to any part of our coast and get the same information, presented the same way.
Has the safety advice on tsunami sign boards changed?
There are some changes (including new QR codes that people can scan) but the safety advice is unchanged: if you feel a long or strong quake, and if you are in a tsunami evacuation zone (blue zone), move inland or to higher ground right away: Long or Strong, Get Gone. A powerful quake might be the only warning of a tsunami so it is important for people to know if they live, work or play in an evacuation zone.
Does every part of the region have tsunami evacuation maps and signs?
Only those parts of the region where there are coastal communities have tsunami evacuation maps, so there are no maps produced for Kawerau or Rotorua Lakes. There are also no maps for inland suburbs, for example Ohauiti.
Tsunami sign boards are found where there are lots of people living near the water or where lots of people visit the coast (for example Mount Maunganui). These are especially helpful to visitors from out of region who may not know about the tsunami risk.
All existing tsunami maps and signs will be refreshed in the regional maps update. If there is a sign near you that has not yet been updated, don't worry- there are more than 150 boards across the region, so it will take a few weeks to update them all.
Some parts of the coast do not have tsunami evacuation sign boards, but there may still be a tsunami risk. That's why it's important for everyone who lives, works or plays near the coast to check to see if they are in a tsunami evacuation zone.
General tsunami information
What is the risk of tsunami in Bay of Plenty?
Tsunami are not common (our most common hazard is flooding), but a major tsunami would be a serious risk to life and safety, which is why we take tsunami preparedness seriously.
There are two 'subduction zones' (active undersea areas) that are not that far from the Bay of Plenty coast: the Kermadec Trench and the Hikurangi Subduction Zone. A major undersea disturbance from either of these locations could cause a significant tsunami where we didn't have a lot of warning.
How will I know if there might be a tsunami?
A long or strong earthquake may be the only warning we get before a tsunami, so it is important to remember 'long or strong, get gone':
If you feel a quake that is long (longer than a minute) or strong (so strong that you can't stand up), and you are in a tsunami evacuation zone (the blue zone), you need to move inland or to higher ground as fast as possible. Don't wait for official warnings.
The greatest risk is from tsunami generated locally or regionally: this sort of tsunami could be large, and we wouldn't have much time to evacuate.
 Landsides, quakes, other undersea activity in other parts of the pacific 'ring of fire' can also trigger tsunami, but we would have more warning time.
For example, if a tsunami was generated near Chile, we would have around 13 hours' warning.
In all cases, we will do whatever we can to warn people about a tsunami risk- this could include radio and tv broadcasts, Emergency Mobile Alerts and social media updates, but the most important lifesaving message remains 'long or strong, get gone'.
I live/play/work in a blue evacuation zone- what does that mean?
If you spend time in a blue evacuation zone, you need to know where you will go if you need to evacuate. This means knowing where there is a suitable tsunami safe location and how you will get there.
Wherever possible, we recommend walking or biking, not driving. This is because traffic congestion is a risk when lots of people are all heading in the same direction at once. As well as a risk to your own safety, lots of cars on the road slows down emergency services.
Remember that if you do need to evacuate, you may need to stay in your tsunami safe location for a while. That's why it's important to have a grab bag of essentials like water, snacks, protection from the weather (sun/cold) and medications.
My child's school is in a blue evacuation zone- what does that mean?
Please don't head into a tsunami evacuation zone to collect children from school. There are two important reasons why:
Schools all have their own emergency evacuation plans which they practice and prepare for, including tsunami. Teachers will take students to a planned safe location.  
It is dangerous to travel into a tsunami evacuation zone and it adds to traffic congestion.
If your child's school is in a tsunami evacuation zone, ask the school what the evacuation plan is. If you are safe at home, stay home. If you have evacuated to a tsunami safe location, stay there until the all-clear is given.
Where do I go if there is a tsunami warning?
Head inland or to higher ground. Look at your tsunami evacuation map and find a location that is not in the blue evacuation zone where you can wait safely. Suitable areas might be up hills or in parks or other public spaces. Think about how you would get to your tsunami safe location and practice your tsunami hikoi (evacuation walk)
I don't live/play/work in a blue evacuation area- what does that mean?
You don't need to evacuate in a long or strong quake if you are not in a tsunami evacuation zone. If you are safe where you are, stay put because it is important to minimise traffic congestion if other people need to evacuate. If you get official advice to evacuate, listen carefully- it may only apply to people in the blue tsunami evacuation zone.
Where can I get more information about tsunami preparedness?
There is lots of information at www.bopcivildefence.govt.nz/tsunami and at www.getready.govt.nz it is important to know ahead of time if you are in a tsunami evacuation zone and to know where you would go if you had to evacuate.
What happens after I evacuate?
Once you have reached a safe place, you may need to stay there for a while. That is why we advise you take a grab bag with essentials to get you through the waiting time- things like snacks, water, something to protect you from the weather (rain cold or sun) and medicines.
If there is damage and you can't return home, we will set up emergency shelter locations. If there is no damage and it is safe to go back, we will let you know as soon as we can.
Both these things take time, so it is important to think about how you can look after yourself and your whānau while things are being assessed and organised.
What should I take with me when I evacuate?
Strike a balance between what you (and any dependants like small children or pets) will need for several hours, and what you can practically carry.
Each person (other than very small children) should have their own grab bag that is not too heavy, but has basics to get you through; things like water, snacks, weather-suitable clothing, nappies, medicine, phone and charger etc.
YoU haven't answered my question here
If your question is about tsunami preparedness in general, go to www.getready.govt.nz for more information.
If your question is about tsunami readiness for your local community, get in touch with your city or district council for more information.